Nelson George has a nice style of writing about music. It is very unobtrusive. There are so many non-fiction writers these days that are trying to write non-fiction like a novel. They guess what the people were thinking and make some absurd far fetched assumptions. They describe dialogues and scenes that surely must have only happened in their own imagination and do whole arrays of another annoying things undermining their own credibility. Nelson George doesn't do any of that. He only goes as far as the facts let him.

He doesn't try to romanticise Motown story because there really is no need. The story is romantic enough. I learnt a lot of important things from this book. For example, did you know that Marvin Gaye's father (called nomen omen 'Gay' - without the 'e') was a transvestite? And he shot Marvin dead! Also did you know Tammi Terrell didn't have an affair with Marvin but she had an affair with David Ruffin from the Temptations? And can you blame her? Just look at Ruffin: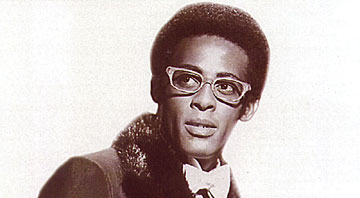 Of course Marvin himself was fine as wine and I would definitely let him have it (if he asked) but something about David Ruffin just made him look like that troubled and tormented artist some girls just can't help but fall for.

Then there was of course Diana Ross and the Supremes. A sad story for Florence which repeated itself with Destiny's Child (some called it Beyonce and the Destiny's Child). I will always root for the underdog, so I will be on Florence (as well as LaTavia and LeToya's) side forever.

I made a playlist on spotify while reading this book and I included all the songs and artists mentioned (not all from Motown). It made a really nice and varied list with lots Motown hits and more obscure tracks, as well some jazz, blues, northern soul, some doo wop and r'n'b, some funk. Here it is, all my European peoples - http://open.spotify.com/user/foxyxxx/pla... (everybody else, really sorry, I believe you are not allowed to have Spotify) .

Now no Music book review would be complete without a video.
Here is Rockwell. Rockwell is the son of Berry Gordy, the founder of Motown and man that made history (I mean Berry Gordy made history, his son only made this one video)



Also you just need to see this video:



The way he smiles while singing about atrocities of war - priceless.